Jane Austen Regency Calendar Giveaway & Festive Freebies At Miss Bohemia
Posted on
Jane Austen Regency Calendar Giveaway & Festive Freebies At Miss Bohemia
I did promise you some festive fun during December so I hope you have been following my Facebook page for updates and enjoying the giveaways and freebies :-) I thought I would add an update to my blog so you can see some of the latest activities taking place at Miss Bohemia on Facebook!
Jane Austen 2015 Regency Calendar
I have a new Jane Austen 2015 Regency Calendar which features Regency designs and quotes from Pride and Prejudice, Persuasion, Emma, Sense and Sensibility, Mansfield Park, Northanger Abbey and letters from Jane Austen. The calendar has a glossy finish on the front and back and comes complete with a hanging hook and wire binding.

Creating the calendar was a labour of love with the difficult task of narrowing down quotes and then choosing pictures, editing and deciding what to put on the front cover. I must give thanks to my sister Milly, and to Sophie of Laughing with Lizzie for their support, brilliant suggestions and advice.
The front cover features a vintage inspired cover complete with Austen's silhouette and handwritten styled text from Pride and Prejudice! The pictures below show several of the months within the calendar along with their accompanying quotes.
*Sophie also found the perfect Christmas quote for December!
GIVEAWAY ALERT
If you would like to win one of these lovely calendars, stop by my Facebook page to enter my giveaway here - you'll need to be quick as it ends today at 5.00pm GMT (Sunday 21st December)!
FESTIVE FREEBIES
I have also created some printable Christmas gift Tags! There's a choice of Christmas themes and Jane Austen inspired ones too! The tags are my gift to you and can be downloaded, printed and shared :-)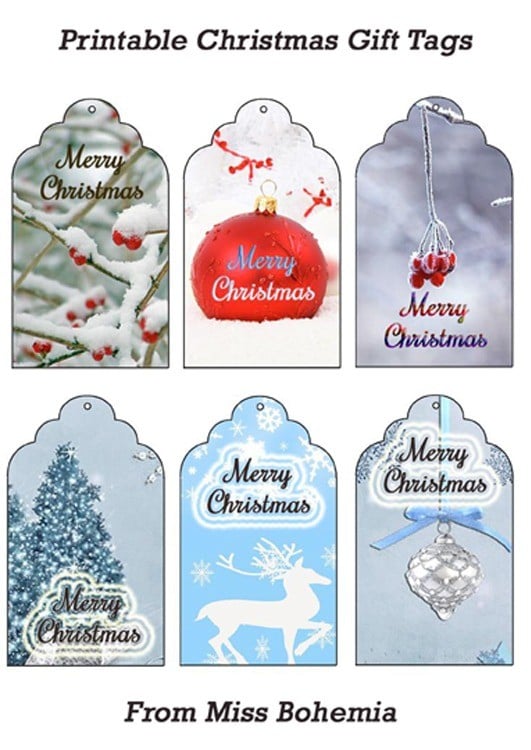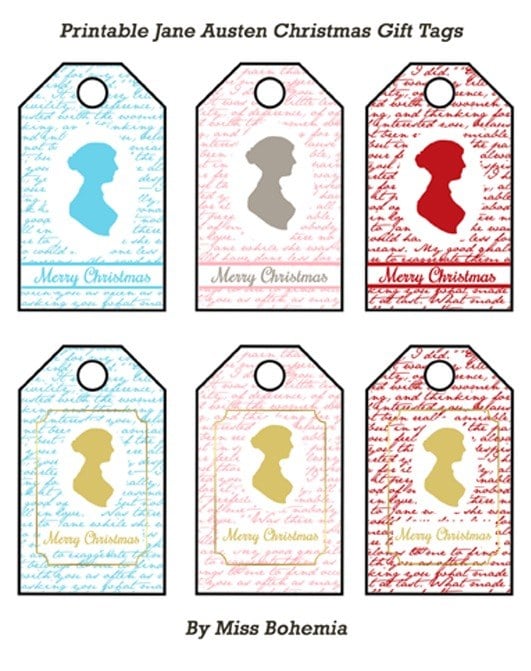 SHOP SALE
I'm currently offering 10% off everything at Miss Bohemia and this includes my new Calendar of which there is limited stock.
* Make sure you're following my Facebook page and are signed up to my newsletter, as I will be hosting more giveaways throughout December and have a little more festive fun planned for this month too!
As always - thanks for stopping by!
Until next time....
Jen - Miss bohemia