Critical Incidents by Lucie Whitehouse - A new crime thriller series
Posted on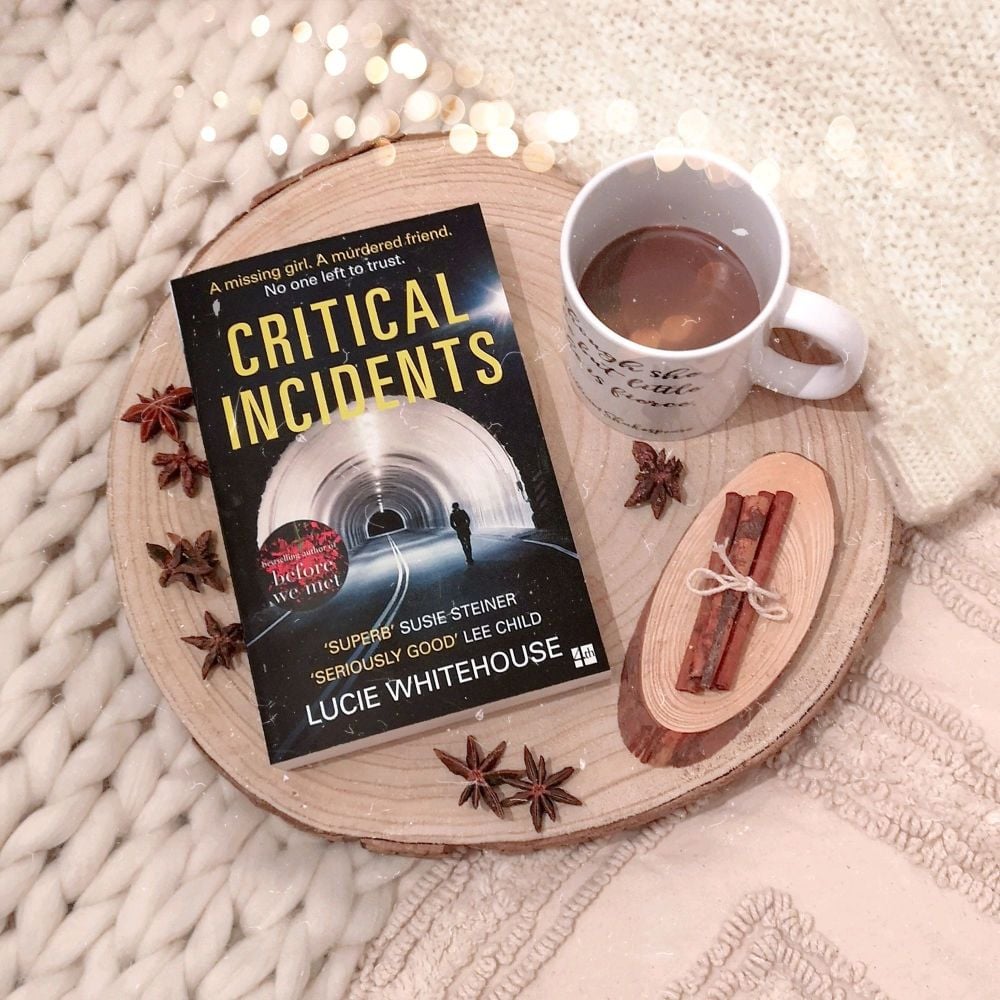 Today I'm wanted to chat with you about my most recent read! 'Critical Incidents' by best-selling author Lucie Whitehouse is part of her major new crime thriller series and I've got to tell you that I absolutely loved it! It's been a while since I've read a crime thriller, and this really brought me back into the fold of one of my favourite genres.
"It's been described as 'seriously good' by Lee Child, 'a strong, deft thriller with real depth' by Tana French and 'brilliant' by Susie Steiner."
Book blurb
Set against the backdrop of a regenerating Birmingham, Critical Incidents introduces a new brilliant female detective DCI Robin Lyons and is written with all of Lucie's trademark style, skill and suspense, as well as being a deeply personal novel about identity, family and the power of homecoming. Lucie's previous books – including Before We Met and The Bed I Made have been chosen for Richard & Judy, TV Book Club and ITV Crime Thriller Book Club, so it's a big moment!
A Birmingham house fire. A young mother dead. The main suspect? Her husband – but he's disappeared. A young woman has also vanished, but the police don't seem concerned. Desperate, her mother turns to a less official channel for help. Former DCI Robin Lyons.

Once a high-flyer in the MET's Homicide Command, Lyons has been sacked for misconduct and forced home to Birmingham broke and disgraced. Confronting the failures and disappointments of her past – including fraught family relationships and a first love that ended without explanation – she thinks she's hit rock bottom, but she's about to learn there's much further to fall.

Because the mother who died was Robin's best friend – a woman she trusted with all her secrets, but whom she comes to suspect may have hidden her own. And to get to the truth, Robin will risk everything.
My thoughts about this book
Critical Incidents is dark, gripping, twisty and so brilliantly written!
The story follows the main protagonist DCI Robin Lyons, who is dismissed from her job at the Met on a misconduct charge. With no choice but to return back to family home (18 years later) with her teenage daughter in tow is stressful enough, but the family dynamics which centre around her troubled relationship with her mother, a resentful brother and a somewhat easy going father, puts Robyn under pressure. Trying to find a solution for her situation she takes on work as a private investigator where one of the cases include a missing young woman. While thinking she still has her best friend Corrine to lean on for support, Robin learns that tragedy has struck when she finds out that Corrine has died the day after she arrived. Unhappy with the police investigation that follows, Robin decides to take matters into her own hands to find out the truth.
The book starts off as a slow burn, which allows the reader to familiarise themselves with the protagonist and other characters, as well as (like some of the best detective stories) dropping a series breadcrumbs along the way. We follow Robin as she works these two separate cases alongside each other building up a series of critical incidents, but both will put her in danger.
The narration is superb and the story is ingrained with small and specific details which bring authenticity to the inner city setting of this novel. Birmingham provides the perfect backdrop for this gritty, honest and complex thriller! Descriptions of the people, the towns, the buildings (right down to the smell and aromas) really bring this book to life. Within an inner city setting, this book highlights some of the dynamics of race, sexism, abuse and classism.
I loved that the protagonist was a strong female lead who was not afraid to go against the status quo. Robin was bright, brilliant and damaged, and we get to see her vulnerability pitted against her strengths. Her interactions with her family, friends and those who she comes across in her work was one of the highlights of for me, along with the suspense and heart-racing moments! Midway through the book, I could not put it down and read it greedily in one setting! The conclusion cleverly weaves all the strands together but also leaves you wanting more. I'm really looking forward to the next instalment and seeing what's in store for DCI Robin Lyons!
Thank you to Lucie Whitehouse, Martina Ticic of Midas PR and 4th Estate Books for my ARC.
About the Author
Lucie Whitehouse was born in Gloucestershire, England, in 1975. She read Classics at Oxford University and worked in publishing while writing her own first novel, The House at Midnight. She is the author of The Bed I Made, which was a TV Book Club pick; the bestselling Before We Met, a Richard and Judy Summer Book Club pick and ITV Crime Thriller Book Club selection; and Keep You Close. Her new novel, Critical Incidents, is the first in a projected trilogy of literary thrillers featuring DCI Robin Lyons and set in Birmingham, UK. Her books have been translated into thirteen languages. She now lives in Brooklyn, New York, with her husband and daughter.
You can find Lucie Whitehouse on
Twitter @LWhitehouse5
More information and where to buy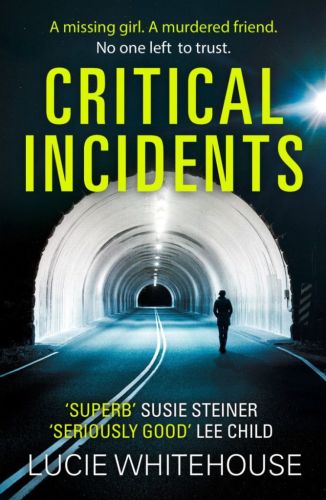 Title: Critical Incidents
Publisher: 4th Estate Books
Published: Out now