Dark Corners by Darren O'Sullivan Blog Tour Stop and Review
Posted on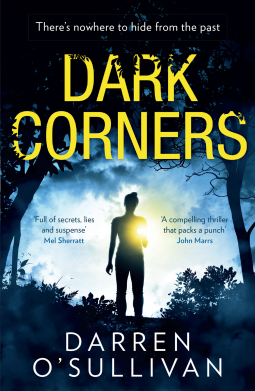 Today I'm taking part in the blog tour for Darren O'Sullivan's new 'gripping psychological thriller' 'Dark Corners'!
Book blurb
You thought you'd escaped your past
It's been twenty years since Neve's best friend Chloe went missing. Neve has never recovered and promised herself she'd never go back to that place.
But secrets can come back to haunt you
When Neve receives news that her first boyfriend Jamie has gone missing, she's forced to return. Jamie has vanished without a trace in a disappearance that echoes the events of all those years ago. Somebody is watching and will stop at nothing until the truth about what took place that night is revealed …
My Review
Neve Chambers lives in London and is the co-owner of a coffee shop called The Tea Tree. Although far away from the location of a tragic past event, Neve's memories still haunt her and spill over into her current life. Her fiance leaves and while she seeking solace in alcohol, it begins to affect her work and things come to a head when the cafe gets broken into. This is followed by the news that Neve's first boyfriend Jamie has gone missing and leads to Neve taking a trip back to her hometown (a small mining village) to help with the search.
The story jumps back and forth between dual timelines;- Summer 1998 (the year when Neve's best friend Chloe went missing) to the current time effortlessly. We follow Neve through thrilling real-time events alongside the background story before Chloe went missing. We learn about the gang of teenage friends who Neve leaves behind and some aren't pleased to see her return. All have been affected by Chloe's disappearance in different ways. We also learn of the mysterious 'Drifter' who was hanging around at the time of Chloe's disappearance and is back sinisterly lurking in the shadows to greet Neve's arrival. Soon the original gang are all back together, all that's missing is Chloe and now Jamie, and you have to ask yourself, is Jamie's disappearance related to what happened in the past?
The story starts off slow but the plot is well placed and before you know it, you're pulled into a dark and twisted tale which keeps your head spinning. Fully developed characters and strong descriptive writing really bring this sinister story and it's small mining village to life. I loved the flashbacks between past and present and how the parallels of the story unfolded - nothing was what it seemed! It was hard to put this book down and take a break from reading!
A 5 star read and a brilliant and gripping dark thriller!
Thank you to Sian Baldwin at HQStories and Darren O'Sullivan for the ARC. I was #gifted this book in exchange for an honest review.
Blog Tour
Thank you to everyone who has stopped by – I hope you have enjoyed my review. Please check out the rest of this blog tour for more thoughts and reviews about this book!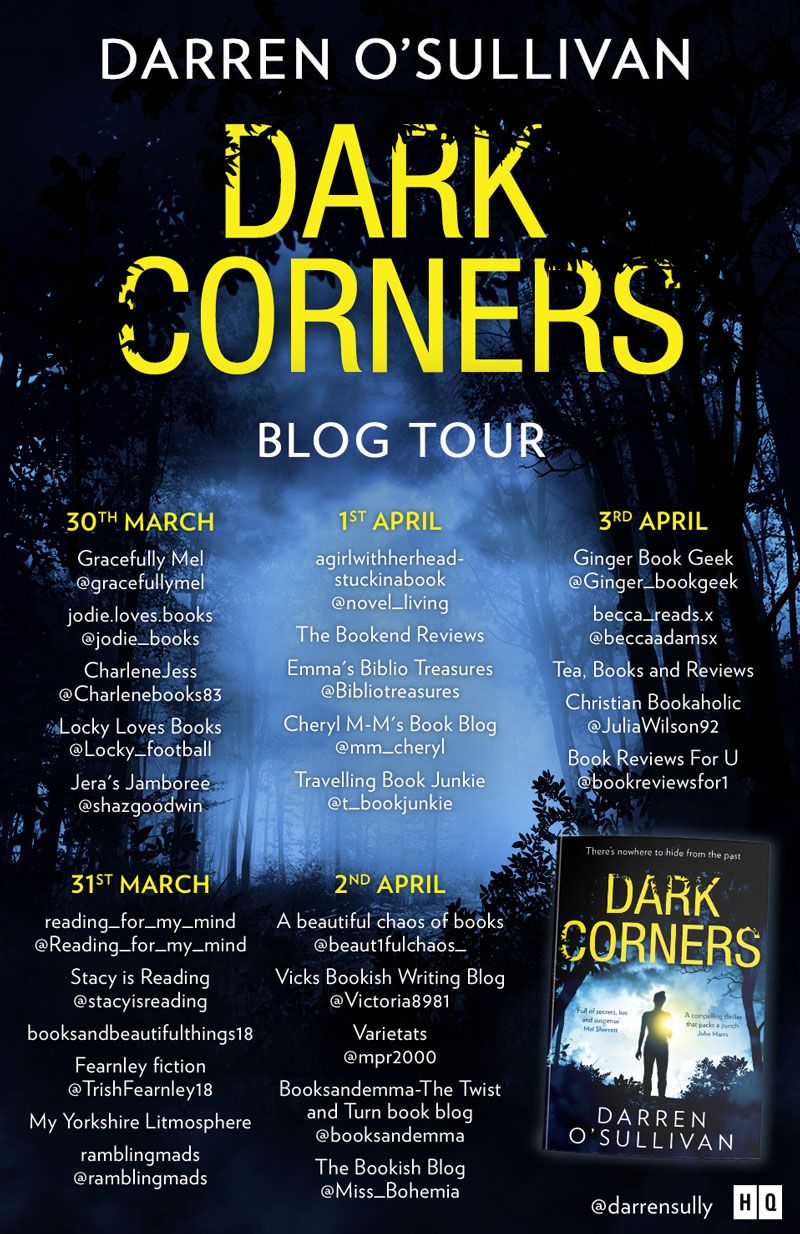 More information and where to buy to buy this book
Available from 2nd April
About the author