Night of the Dragon By Julie Kagawa - Blog Tour
Posted on
Night of the Dragon By Julie Kagawa - Blog Tour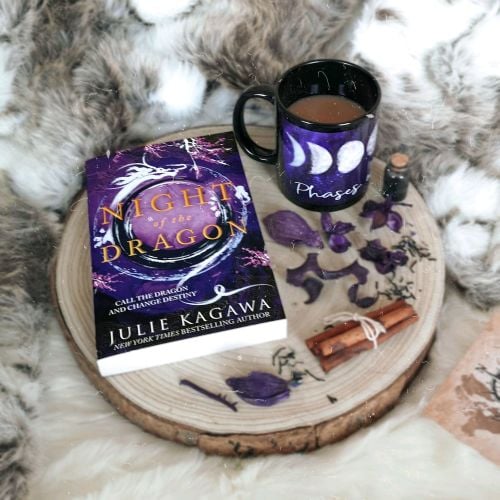 Join me in my journey as the final stop of Blog Tour for Night of the Dragon and hold onto your seats because it's a rollarcoaster of a ride!
Book Blurb
All is lost: In a desperate last-chance attempt to stop the Master of Demons from calling upon the Great Kami dragon - and making the wish that will plunge the empire into darkness and destruction - Yumeko and her ragtag band of companions must journey to the wild cliffs of Iwagoto.
But even with their combined skills and powers, this most unlikely team of heroes knows the forces of evil may be impossible to overcome.
And now there is another layer in the battle, a player who has been watching and waiting for the right moment, that no one even realised existed...until now.
As darkness rises and chaos reigns, a fierce kitsune and her shadowy protector must face down the greatest evil of all in the epic conclusion to the Shadow of the Fox trilogy.
My Review
Night of the Dragon is the third and final part of the Shadow of the Fox trilogy and having recently read the first two books, I was ready to jump into this book headfirst and it didn't disappoint!
I had already fallen in love with the 'unlikely team of heroes' and this exciting YA Japanese fantasy, and couldn't wait to see what happened next. The second book ended with the Scrolls of a Thousand Prayers now in the hands of the Master of Demons! While our unlikely heroes are down (but not out), if there's one thing we've learned, it's that as long as they still breathe, there's still a chance to turn things around! Unfortunately, it's not just the Master of Demons who stands in their way, - foes are fierce and there's monsters, demons, gods, witches, shinobi warriors etc and some powerful secret enemies are waiting in the background too. Everything's at stake because whoever holds the Scrolls of a Thousand Prayers can claim a wish from the great Kami Dragon, which could change the fate of the empire and cause death and devastation. This fateful journey is going to require everything from them, not just skill, power and magic, but a steely determination, faith in each other and at times unshakeable belief.
Yumeko, half kitsune, half human has grown up having to hide her true nature and we get to see her magic blossom to the fullest. Samurai Kage Tatsumi character goes through some of the biggest of changes and though his POV in this story, it's great to not only delve into his mind to see how these changes came about but also his internal struggles with Hakaimano. We also learn more about , how his fate intertwined with Yumeko. Okame was one of my favourite characters, he was tough on the outside but really had a heart of gold and was hilarious! Teamed up with Daisuke they made the sweetest pair.
This story is complex, fast-paced (along with slower sweet moments) and so rich in Japanese mythology;- the descriptive world building, the forms and shapes and history of magic weave wonderfully around the characters. All the characters (from humans to yoki and kami) are fully developed and described so vividly that you can't help but conjure them up in your head while reading. Julie really brought the battles - sword fighting, combat, physical and mental magic - to life.
The book answered questions I'd had about the true nature of Yumeko and as well as finding out about her past, we even get a glimpse into what her future looks like. I loved this series and the final conclusion wrapped everything up perfectly up at the end - the questions I had and the mysterious pasts and links to different characters all came together.
You can't help but want everyone to survive and win and so it hurts (as it should) when blood gets spilled and when you sometimes have to say goodbye. The unlikeliest friendships and a mishmash of heroes became a formidable team! It was an exciting and emotional read and I was left feeling fulfilled but with a heavy heart.
5 stars from me for this wonderful epic fantasy!

Thank you to Sian Baldwin at HQStories and Julie Kagawa for the ARC. I was #gifted this book in exchange for an honest review.
Follow The Blog Tour
Thank you to everyone who has stopped by – I hope you have enjoyed my review. Please check out the rest of this blog tour for more thoughts and reviews about this book!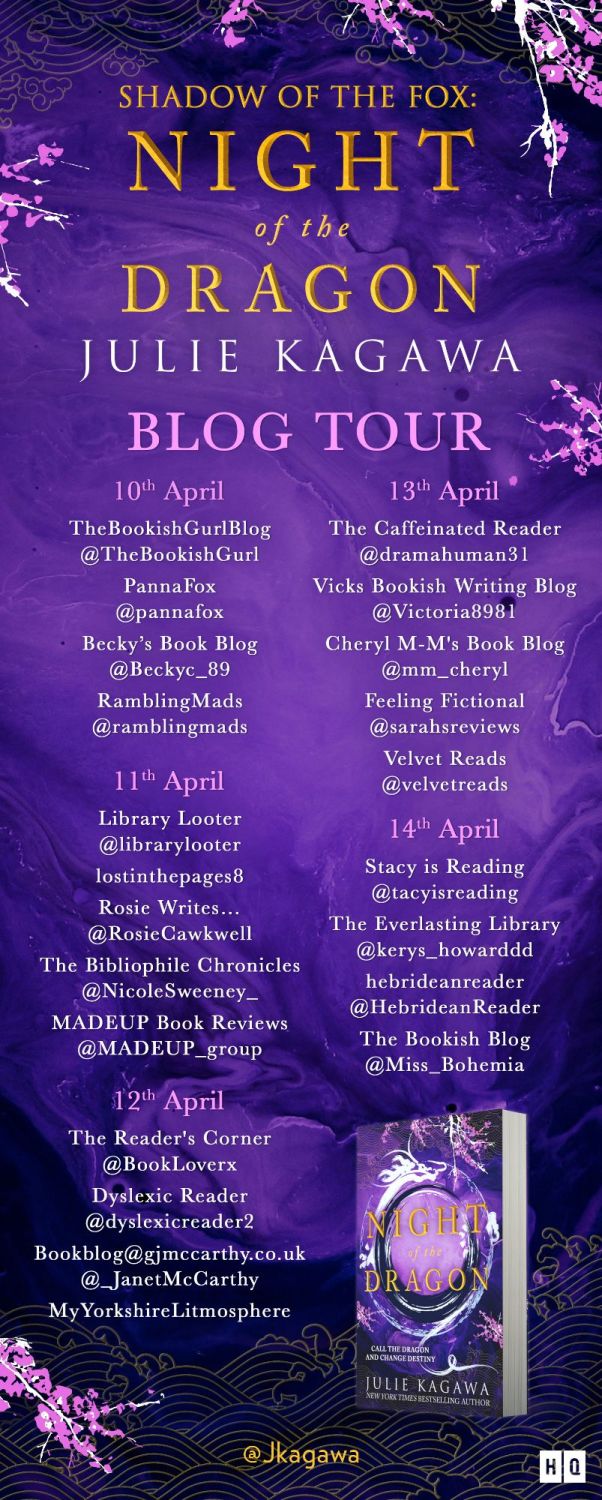 About the Author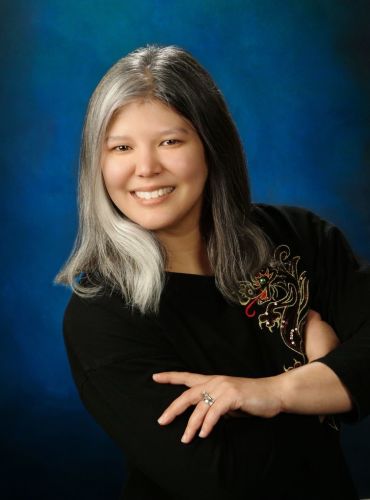 Julie Kagawa was born in Sacramento, California. But nothing exciting really happened to her there. So, at the age of nine she and her family moved to Hawaii, which she soon discovered was inhabited by large carnivorous insects, colonies of house geckos, and frequent hurricanes. She spent much of her time in the ocean, when she wasn't getting chased out of it by reef sharks, jellyfish, and the odd eel.
When not swimming for her life, Julie immersed herself in books, often to the chagrin of her schoolteachers, who would find she hid novels behind her Math textbooks during class. Her love of reading led her to pen some very dark and gruesome stories, complete with colored illustrations, to shock her hapless teachers. The gory tales faded with time, but the passion for writing remained, long after she graduated and was supposed to get a real job. To pay the rent, Julie worked in different bookstores over the years, but discovered the managers frowned upon her reading the books she was supposed to be shelving. So she turned to her other passion: training animals. She worked as a professional dogtrainer for several years, dodging Chihuahua bites and overly enthusiastic Labradors, until her first book sold and she stopped training to write full-time.
Julie now lives in Louisville, Kentucky, where the frequency of shark attacks are at an all time low. She lives with her husband, two obnoxious cats, one Australian Shepherd who is too smart for his own good, and the latest addition, a hyper-active Papillon puppy.
Julie is the author of the bestselling Iron Fey series. The Iron Knight the fourth title in The Iron Fey series publishes in Jan 2012. The Immortal Rules, the first title in a brand new series publishes in May 2012.
Visit Julie's Website

Follow Julie on Twitter | Instagram

More information and where to buy to buy this book

Amazon | Waterstones