All the Stars and Teeth by Adalyn Grace - Book Review
Posted on
All the Stars and Teeth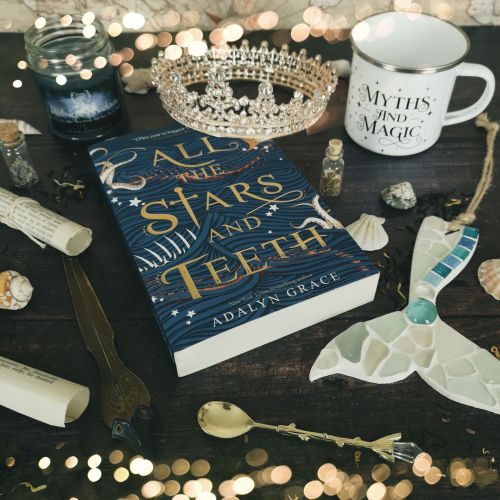 "...we all know the danger of multiple magics. How they consume you slowly, and then all at once." ~ Adalyn Grace, All the Stars and Teeth
Synopsis
Set in a kingdom where danger lurks beneath the sea, mermaids seek vengeance with song, and magic is a choice.
She will reign.
As princess of the island kingdom Visidia, Amora Montara has spent her entire life training to be High Animancer — the master of souls. The rest of the realm can choose their magic, but for Amora, it's never been a choice. To secure her place as heir to the throne, she must prove her mastery of the monarchy's dangerous soul magic.
When her demonstration goes awry, Amora is forced to flee. She strikes a deal with Bastian, a mysterious pirate: he'll help her prove she's fit to rule, if she'll help him reclaim his stolen magic.
But sailing the kingdom holds more wonder — and more peril — than Amora anticipated. A destructive new magic is on the rise, and if Amora is to conquer it, she'll need to face legendary monsters, cross paths with vengeful mermaids, and deal with a stow-away she never expected… or risk the fate of Visidia and lose the crown forever.
I am the right choice. The only choice. And I will protect my kingdom.
My Review
All the Stars and Teeth is the first instalment of a YA fantasy duology by Adalyn Grace. The synopsis promises magic, monsters, mermaids, a princess and a pirate, and this dark magical high sea adventure didn't disappoint!
We have Amora, the main protagonist, princess of Visidia and welder of soul magic! Amora has been kept away from the other Islands and seas in the kingdom by her father and under his instruction she has been prepared to contain the most dangerous form of magic and acted as executioner of those with no chance of redemption from a young age. On the day she's set to demonstrate she can control her magic and everything goes wrong and this leads her on a dangerous sea adventure with a mysterious pirate called Bastian, and some others along the way!
What this entails is a wonderful adventure in a world of magic that sits and flows through various Islands within the kingdom of Visidia in various shapes and forms. I love the magical systems which varied from soul magic, to elemental magic, to time magic! Each magical subset was detailed and specific and the introduction of characters using their magic was a joy to read. Add in scary sea monsters, magical mermaids using their powers at sea, against some bloodthirsty action including cutting off limbs, tooth and blood fused magic, and you'll understand how thrilling and high pace this story is.
Amora, a worthy and feisty heroine is right in the middle of the action and takes no prisoners. She's a strong female character, while still showing vulnerability and humanity, and this is a strong theme throughout the book especially when having to fight against patriarchal imbalances! She learns some truths about what's really going on in the kingdom and moves forward bravely (albeit putting herself in danger sometimes) without making excuses for herself or for others!
The relationship between Amora and Bastien, the mysterious pirate whose magic has been stolen, is both fun and romantic. The relationship between the main group of characters is something I loved - characters so very different but who formed a connection and sense of loyalty that made them a formidable group together.
If you love dark magic, high sea swash-buckling adventures and strong female protagonists, you will love All the Stars and Teeth!
4 stars from me for this wonderful epic fantasy!
Thank you to Sarah Mathers at Titan Books for the ARC. I was #gifted this book in exchange for an honest review
About the Author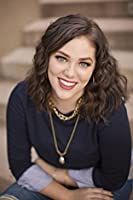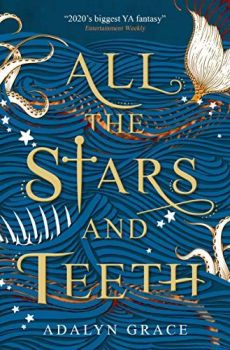 Adalyn Grace is a New York Times bestselling author of All the Stars and Teeth, which was called "2020's biggest YA fantasy" by Entertainment Weekly.

Prior to becoming an author, Adalyn spent four years working in live theatre, acted as the managing editor of a nonprofit newspaper, and studied storytelling as an intern on Nickelodeon Animation's popular series The Legend of Korra.

Local to San Diego, Adalyn spends her non-writing days by watching too much anime, and by playing video games with her bossy cat and two dorky dogs.
More information and where to buy to buy this book
Paperback :

397 pages

ISBN-10 :

1789094062

ISBN-13 :

978-1789094060

Publisher :

Titan Books (UK); Titan Edition (4 Aug. 2020)