* The Haunting at Bonaventure Circus by Jaime Jo Wright * Review and tour with Love Books Group
Posted on
The Haunting at Bonaventure Circus by Jaime Jo Wright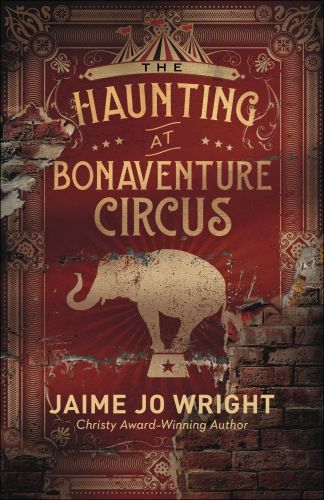 * The Haunting at Bonaventure Circus by Jaime Jo Wright * Review and tour with Love Books Group⁣
⁣
Synopsis⁣
⁣
1928⁣
The Bonaventure Circus is a refuge for many, but Pippa Ripley was rejected from its inner circle as a baby. When she receives mysterious messages from someone called the "Watchman," she is determined to find him and the connection to her birth. As Pippa's search leads her to a man seeking justice for his murdered sister and evidence that a serial killer has been haunting the circus train, she must decide if uncovering her roots is worth putting herself directly in the path of the killer.⁣
⁣
Present Day⁣
The old circus train depot will either be torn down or preserved for historical importance, and its future rests on real estate project manager Chandler Faulk's shoulders. As she dives deep into the depot's history, she's also balancing a newly diagnosed autoimmune disease and the pressures of single motherhood. When she discovers clues to the unsolved murders of the past, Chandler is pulled into a story far darker and more haunting than even an abandoned train depot could portend.⁣
⁣
My Review⁣
I was so intrigued when I saw the synopsis for this book - with the tale of Bonaventure Circus and a mysterious 'Watchman' it gave me Phantom of the Opera vibes, gothic murder mystery, dual linked timelines and also featured two very different protagonists each facing their own battles and fears, but were similar in that both had disabilities that affected the way they were perceived in the world!⁣
⁣
Meet Pippa - often overlooked, ignored and left feeling like she doesn't fit in. She's also trapped within the confines of being a woman in the 1920s. We follow her journey and her connection with the mysterious stranger and watch as she finds her voice, female empowerment as well as uncovering some terrible secrets. In contrast, Chandler has the benefits that comes with being a woman in more modern times but still faces similar battles (some tied into her autoimmune disease) with having to fight for her job, her independence and being a single mother. With Chandler, we see how having a chronic illness affects her everyday life and how she tries to hide it. She closes herself off as a way of protecting herself and finds it hard to accept help whether from family or the townspeople.⁣

Both characters have love interests who play a part in the story, secrets and mystery but I liked Pippa's character and her interaction (I won't name with who) the most.⁣
⁣
On taking on the project of the Circus depot, Chandler finds herself quickly dragged into it's mystery, danger and hidden secrets from the past. All of which link back to a series of horrible events that occurred during Pippa's time. Pippa also puts herself in danger by meeting up with the Watchman as she seeks to find out the truth about her past. ⁣
⁣
The ending was a bit rushed for me compared to the rest of the book but the story kept me intrigued right up until the end and I loved the aspect of the dual timelines going back and forth as each clue was discovered or wrapped up. Old towns and hidden secrets really brought this book alive and both story timelines build up to a thrilling end.⁣
⁣
CW: Some outdated terms are used for describing disabilities. Note: This book is listed as Christian fiction - I didn't find that this was a main feature of the book. It came through in the voices of some of the characters when discussing their faith, and questions about whether what was happening was related to the supernatural.⁣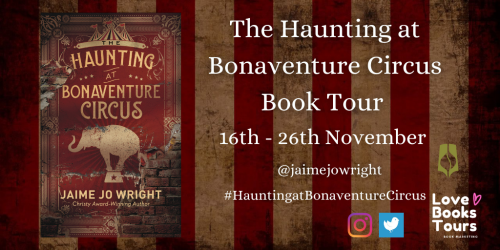 Author Bio
Jaime Jo Wright is the author of five novels, including Christy Award winner The House on Foster Hill and Carol Award winner The Reckoning at Gossamer Pond. She's also the Publishers Weekly and ECPA bestselling author of two novellas. Jaime lives in Wisconsin with her cat named Foo, her husband Cap'n Hook, and their littles, Peter Pan, and CoCo. To learn more, visit www.jaimewrightbooks.com.
Where to buy this book
Thank you to Love Books Tour for the ARC. I was #gifted this book in exchange for an honest review.
Thank you to everyone who has stopped by – I hope you have enjoyed my review. Please check out the rest of this blog tour for more thoughts and reviews about this book!