* Gild by Raven Kennedy * Review and tour with Love Books Group
Posted on
* Gild by Raven Kennedy * Review and tour with Love Books Group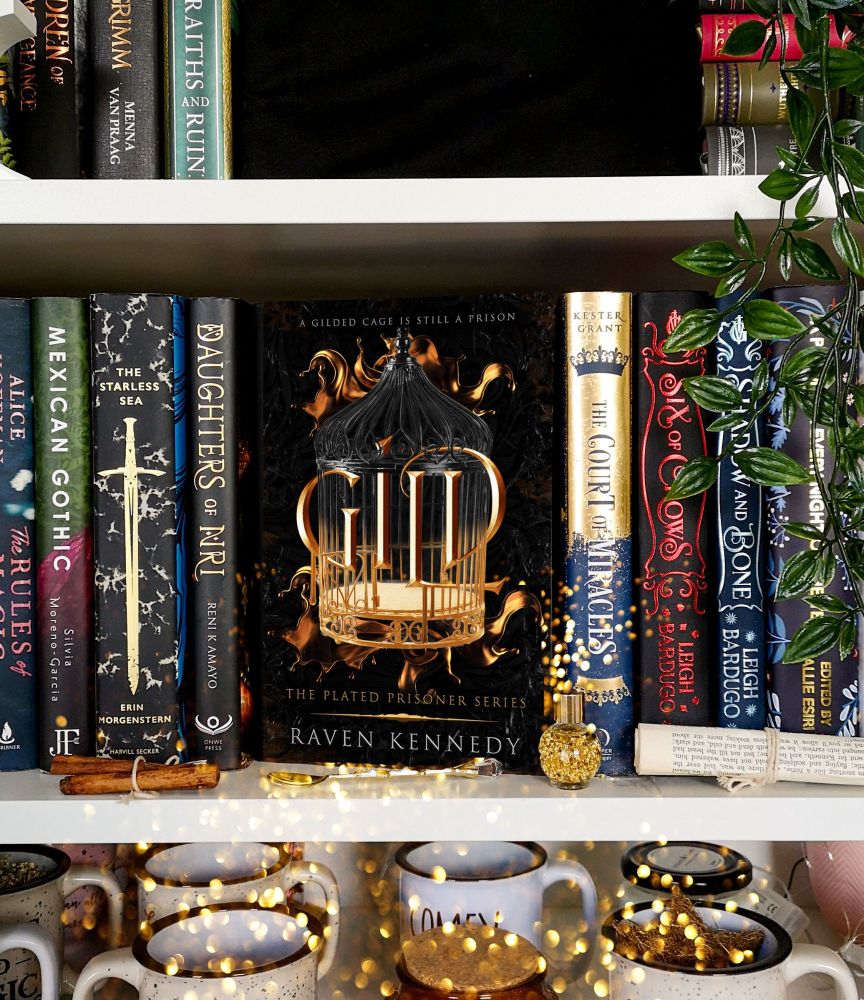 Blurb
By bestselling author Raven Kennedy, comes the first book in a stunning new fantasy series, perfect for fans of Sarah J Maas and Jennifer L Armentrout.
The fae abandoned this world to us. And the ones with power rule.
Gold.
Gold floors, gold walls, gold furniture, gold clothes. In Highbell, in the castle built into the frozen mountains, everything is made of gold.
Even me.
King Midas rescued me. Dug me out of the slums and placed me on a pedestal. I'm called his precious. His favored. I'm the woman he Gold-Touched to show everyone that I belong to him. To show how powerful he is. He gave me protection, and I gave him my heart. And even though I don't leave the confines of the palace, I'm safe.
Until war comes to the kingdom and a deal is struck.
Suddenly, my trust is broken. My love is challenged. And I realize that everything I thought I knew about Midas might be wrong.
Because these bars I'm kept in, no matter how gilded, are still just a cage. But the monsters on the other side might make me wish I'd never left.
The myth of King Midas reimagined. This compelling adult fantasy series is as addictive as it is unexpected. With romance, intrigue, and danger, the gilded world of Orea will grip you from the very first page.
My Review
Gild is the first instalment of this adult fantasy trilogy by Raven Kennedy. The synopsis lets us know that it's a reimagining of of the story of King Midas but I felt that it was also an original story in its own right too.
The story is set within Orea and it's six kingdoms. King Midas is known as the one who sits on the throne of the sixth kingdom that can turn things or persons into gold. The main protagonist Auren is gold-touched - almost everything about her is gold - even the cage she's bound in. As his most treasured she's placed above his other 'saddles' who are there to commit to his every whim and pleasure, but a cage is still a cage. In the beginning, Auren thinks herself in love with the King and he with her (despite him marrying another for the title and power). She thinks he's her saviour, but their relationship read's more like the stockholm syndrome kind.
As the story develops Auren finds that maybe he's not her knight in shining armour after all and a lot of internal struggles follows as she tries to justify his terrible behaviour.
The first page jumps straight in to remind you that it's an adult fantasy, that is sometimes raw, with sexually explicit and non-consensual elements in its story-telling. *Please read the trigger warnings for more details.
The earlier parts of the story introduces you to the main characters and their wonderful golden dipped world in all it's glory as you begin to see the cracks behind the glamour. Warring kingdoms, espionage with power hungry and lust filled kings, some ready to bargain and trade for the gold-touched one. The story speeds up the pace midway through and suddenly you find yourself in the middle of an adventure from land taken to the high seas with rough pirates, mysterious creatures and fae.
The introduction to the fae, their world and little descriptions of different magical elements appearing in characters was one of my favourite aspects of this story. Also seeing Auren's character develop from is another aspect and I'm sure there are some more surprises in store with her. There's also a potential love interest which I won't say anything else about because of spoilers.
The story felt a little too short but there was lots of twists and surprises to keep it interesting and I'm looking forward to reading the next part in the series. You just feel like this was the start of something big and I can't wait for the fae and human world to collide!
Please Note: This book contains explicit content and darker elements, including mature language, violence, and non-consensual sex. It is not intended for anyone under 18 years of age. This is book one in a series.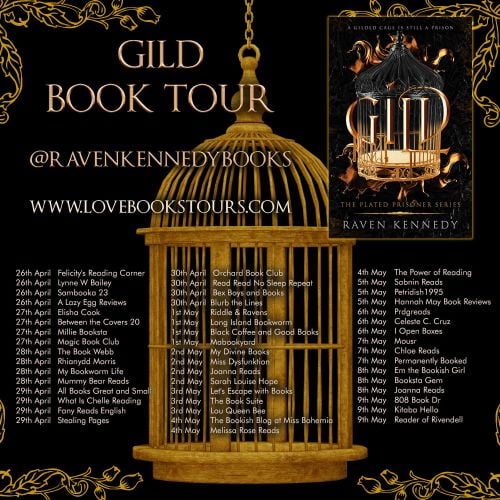 Where to buy this book
https://www.amazon.co.uk/Gild-Plated-Prisoner-Book-1-ebook/dp/B08HJDG47W
Thank you to Love Books Tour for the ARC. I was #gifted this book in exchange for an honest review.
Thank you to everyone who has stopped by – I hope you have enjoyed my review. Please check out the rest of this blog tour for more thoughts and reviews about this book!