Wishes Under a Starlit Sky by Lucy Knott – Blog Tour & Review
Posted on
Wishes Under a Starlit Sky by Lucy Knott – Blog Tour & Review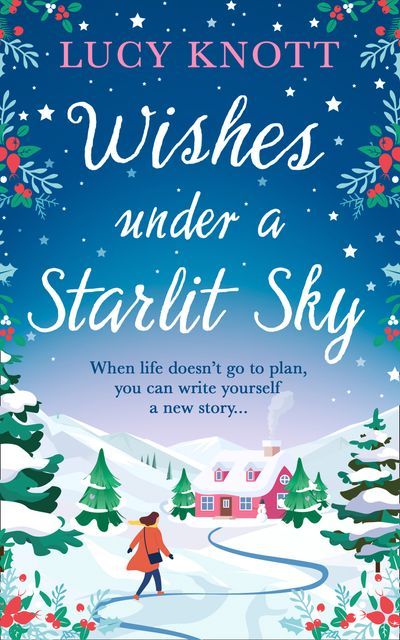 Hey bookworms, today I'm excited to be part of the book tour for this wonderful festive read by Lucy Knott!
Book blurb
When life doesn't go to plan, you can write yourself a new story…
From the outside, Harper Hayes looks like she is winning at life.
She has an amazing job as a script writer, a wonderful house, an awesome best friend and an incredible husband.
Yes, life seems to be pretty, dare she say it? Perfect?
But life is about to throw more than one spanner in the works of Harper's picture perfect existence and at the busiest time of the year too…
As Christmas approaches, Harper will have some soul searching to do to decide if there really is such thing as the happily-ever-after she writes about.
My review
Wishes Under a Starlit Sky is a gorgeously festive and inspiring read. It's a story about love, wonderful friendships and following your dreams!
The story doesn't start off well for our protagonist Harper – in fact it begins with her husband walking out on their 6-year long marriage just before Christmas. Devastated by this bombshell, we follow Harper over the period of the next few years that follow, as she tries to move on and get her life back together. The book is set between London (her base) and Colorado, and really begins when Harper and her wonderful best friend Madi take a trip to the latter, to visit her parents during Christmas time.
We watch as she experiences both the highs and lows and is helped along the way by her loving parents, her best friend and people she meets along the way, and eventually herself. Their trip to Colorado provides a beautiful snowy backdrop to the festive activities taking place at the time and this book just oozes with cosiness wrapped up in a warm blanket of magic! Think falling snow, hot chocolate, pancakes, warm syrup, tempting vegan food and you'll get the idea!
This book wasn't your typical romance (although it is romantic), it focused more on the importance of friendship and how people can appear just at the right moment in your life! People that you just know will become lifelong friends who make you smile, laugh and sometimes cry, but will always be there when you need them with a hug and maybe a hot toddy or Bailey's infused hot chocolate! There are some amazing characters in this book (special shout out to her best friend Madi, her parents, Dean, Erin and Hayley) and there is of course, some romance towards the end of the book, but it's the changes within Harper that makes this a special read! We follow her journey of self-belief and see her build up enough courage face her fears and follow her heart to a journey filled with happiness!

Thank you NetGalley and HQ Digital for the ARC of Wishes Under A Starlit Sky in exchange for an honest review.
Thank you also to HQStories and everyone who has stopped by – I hope you enjoyed my review. Please check out the rest of this blog tour for more thoughts and reviews about this book!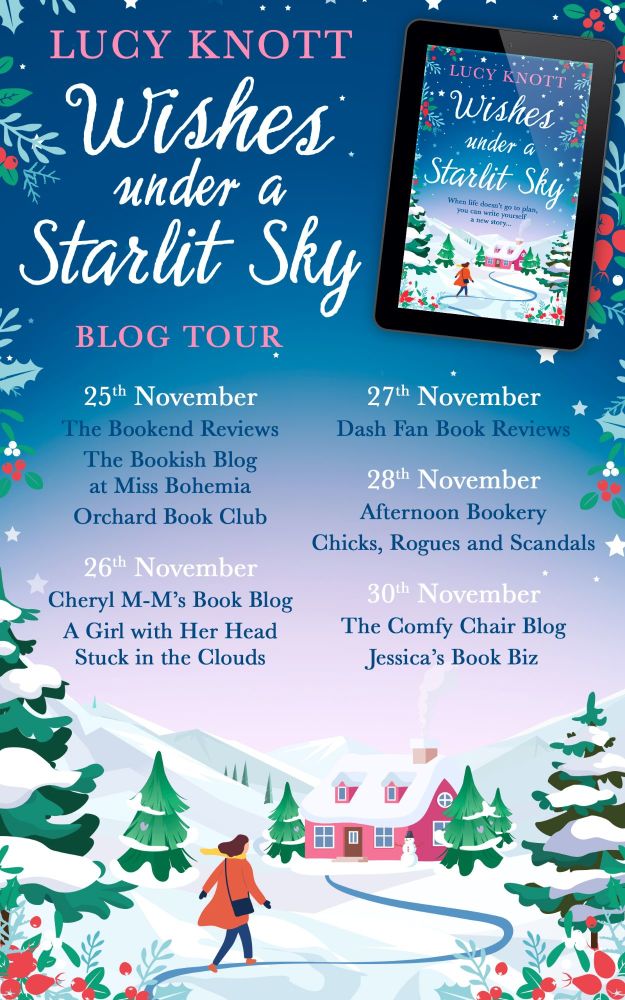 About the Author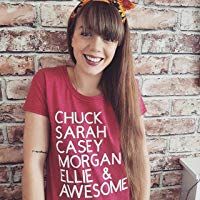 Lucy Knott is a former professional wrestler with a passion for storytelling. Now, instead of telling her stories in the ring, she's putting pen to paper, fulfilling another lifelong dream in becoming an Author.
Inspired by her Italian Grandparents, when she is not writing you will most likely find her cooking, baking and devouring Italian food, in addition to learning Italian and daydreaming of trips to Italy.
Along with her twin sister, Kelly, Lucy runs TheBlossomTwins.com, where she enthusiastically shares her love for books, baking and Italy, with daily posts, reviews and recipes.

You can find Lucy on
Twitter @TheBlossomTwins or @LucyCKnott
Instagram @LucyCKnott
Website: www.theblossomtwins.com
Where to buy