Love is What You Bake of it by Effie Kammenou ~ Review & Tour with Love Books Group
Posted on
Love is What You Bake of it (The Meraki Series Book 1) by Effie Kammenou ~ Review & Tour with Love Books Group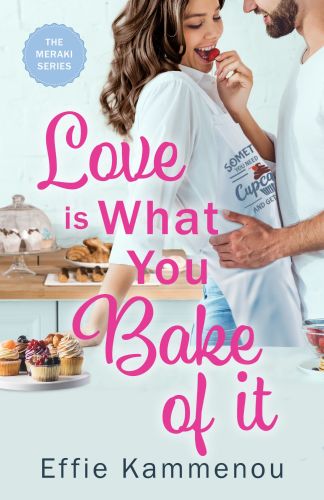 Backcover blurb
The only love Kally Anadarakis is baking is in the form of the sweet treats she whips up in her café, The Coffee Klatch. Kally never believed herself to be a person worthy of love, but when an intoxicating man she considered out of her league pursues her, she risks everything to be with him. Later, when tragedy strikes, truths are revealed that leave Kally brokenhearted and untrusting.
Eight years later, Kally is a successful pastry chef running the café she'd always dreamed of owning. With a home of her own, a profession she's passionate about, and the support and love of friends and family, Kally is content with the life she has carved out for herself.
Until the day Max Vardaxis walks into her café…
With arguing parents, meddling relatives, an overly energetic grandmother, a man-crazy best friend, and the long ago, mysterious disappearance of a grandfather, this new man in town is just one more complication in Kally's life, if not the main one. Kally must now decide whether to keep her heart safe or to once again take a 'whisk on love.'
My Review
Meet Kally Andarakis, baker and owner of the sweet treats café 'The Coffee Klatch'. After being badly hurt and devasted by a previous relationship, she closes her heart to love and concentrates on running the café and her relationships with friends and wonderful mix of different characters within Kally's 'very opinionated Greek family'. She's content leaving romance to the heroines in her romance books until sexy police offer Max Vardaxis walks into her life! Both have complicated backgrounds linked to previous relationships and are carrying their own secrets and heartaches while being undeniably attracted to each other. It's these secrets that play a big part in misunderstandings which threaten to keep them apart and Kelly has to decide if she's really willing to open her heart to love and trust again.
With their undeniable chemistry this story is sexy meets sweet! There's lovely sweet Greek recipes within the book, descriptions that conjure up images of sweet sugary treats dished up at the café, and the fully developed range of characters - undeniably human with flaws and all, are mostly sweet at their centre. The author really highlighted the inner workings of family dynamics into this book and it added an extra layer to the story.
Although the main theme of this novel is romance, there's some mystery and adventure stemming from the disappearance of her grandfather during the Greek coup in the 1960s, and it's also very funny! Kally's grandmother is a riot and was one of my favourite characters and I loved the close relationship between the two.
Best read while curled up on the sofa with a hot drink and a cupcake or two!
A cute and light-hearted read with sweet treats
3/5 Stars
Thank you to Love Books Tour for the ARC. I was #gifted this book in exchange for an honest review.
Thank you to everyone who has stopped by – I hope you have enjoyed my review. Please check out the rest of this blog tour for more thoughts and reviews about this book!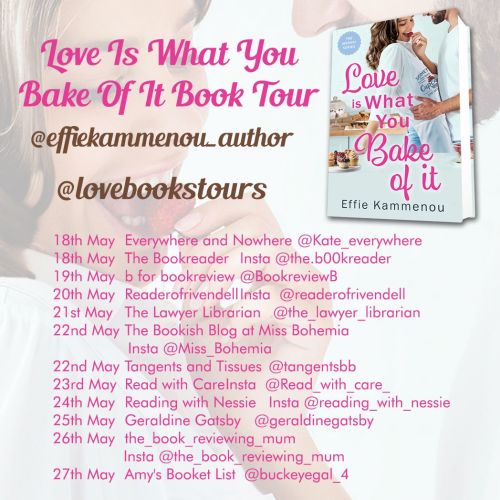 More information and where to buy to buy this book
Format: Kindle Edition: Amazon | Book Depository
About the author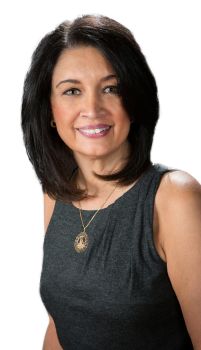 Effie Kammenou is a believer that it is never too late to chase your dreams, follow your heart or change your career. She is proof of that. At one time, long ago, she'd thought that, by her age, she would have had an Oscar in her hand after a successful career as an actor. Instead, she worked in the optical field for 40 years and is the proud mother of two accomplished young women.
Effie Kammenou is a first generation Greek-American who lives on Long Island with her husband and two daughters. When she's not writing, or posting recipes on her food blog, cheffieskitchen.wordpress.com, you can find her entertaining family and friends or traveling for 'research.'

As an avid cook and baker, a skill she learned from watching her Athenian mother, she incorporated traditional Greek family recipes throughout the books.

She holds a Bachelor's Degree in Theater Arts from Hofstra University.

For updates on promotions, events and new releases, follow Effie on Twitter @EffieKammenou & www.facebook.com/EffieKammenou
Love is What You Bake of it is the first book in a new series. Kally has two sisters. Each book will focus mainly on one of the three young women. They also have a half-brother. epending on how the story unfolds over the three books, I may write a story for him as well. The name of the series is called The Meraki Series. Meraki - A small Greek word with a complex definition. In essence, it means to put your soul into something—anything done with great passion, absolute devotion, and undivided attention—a labor of love.